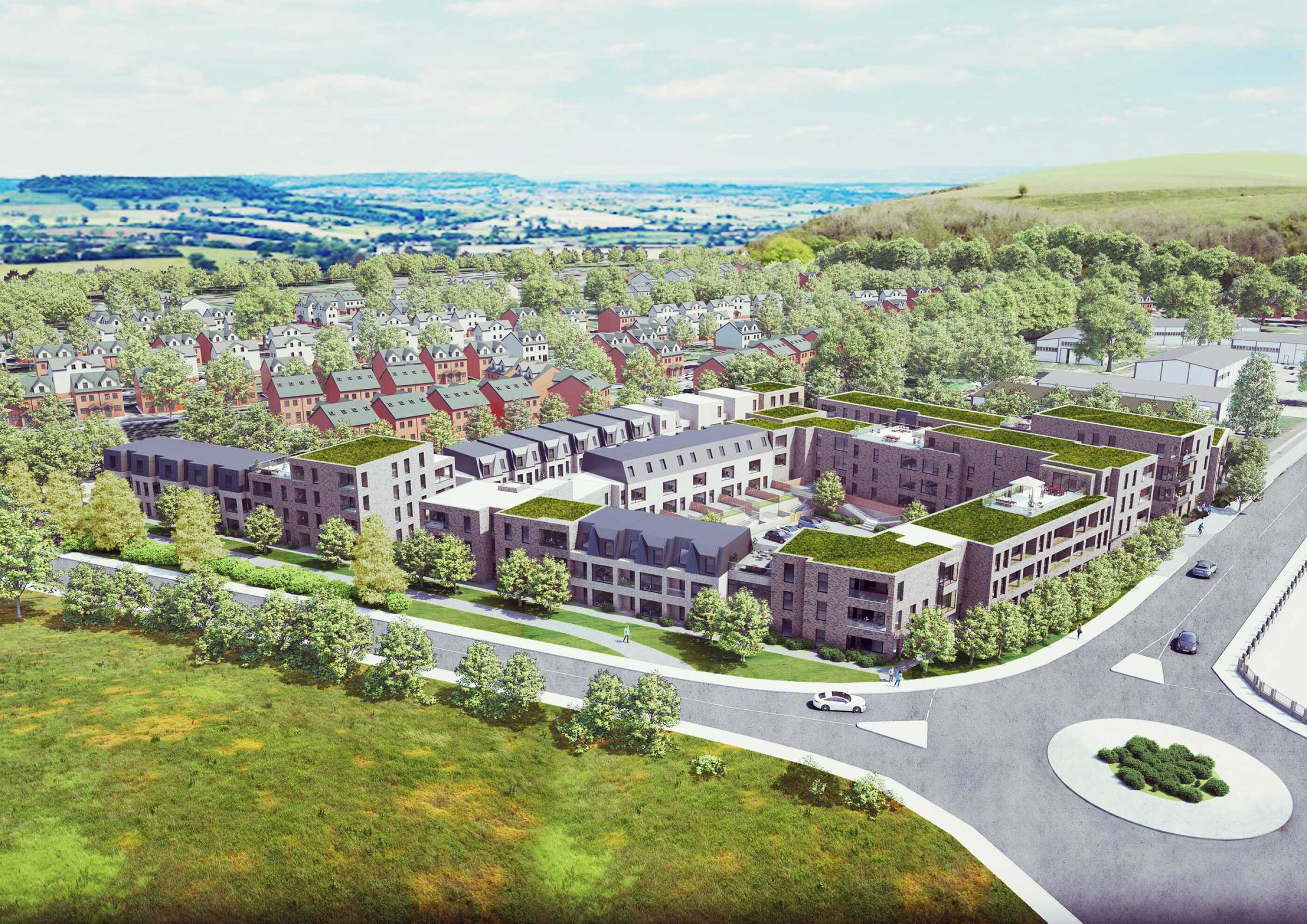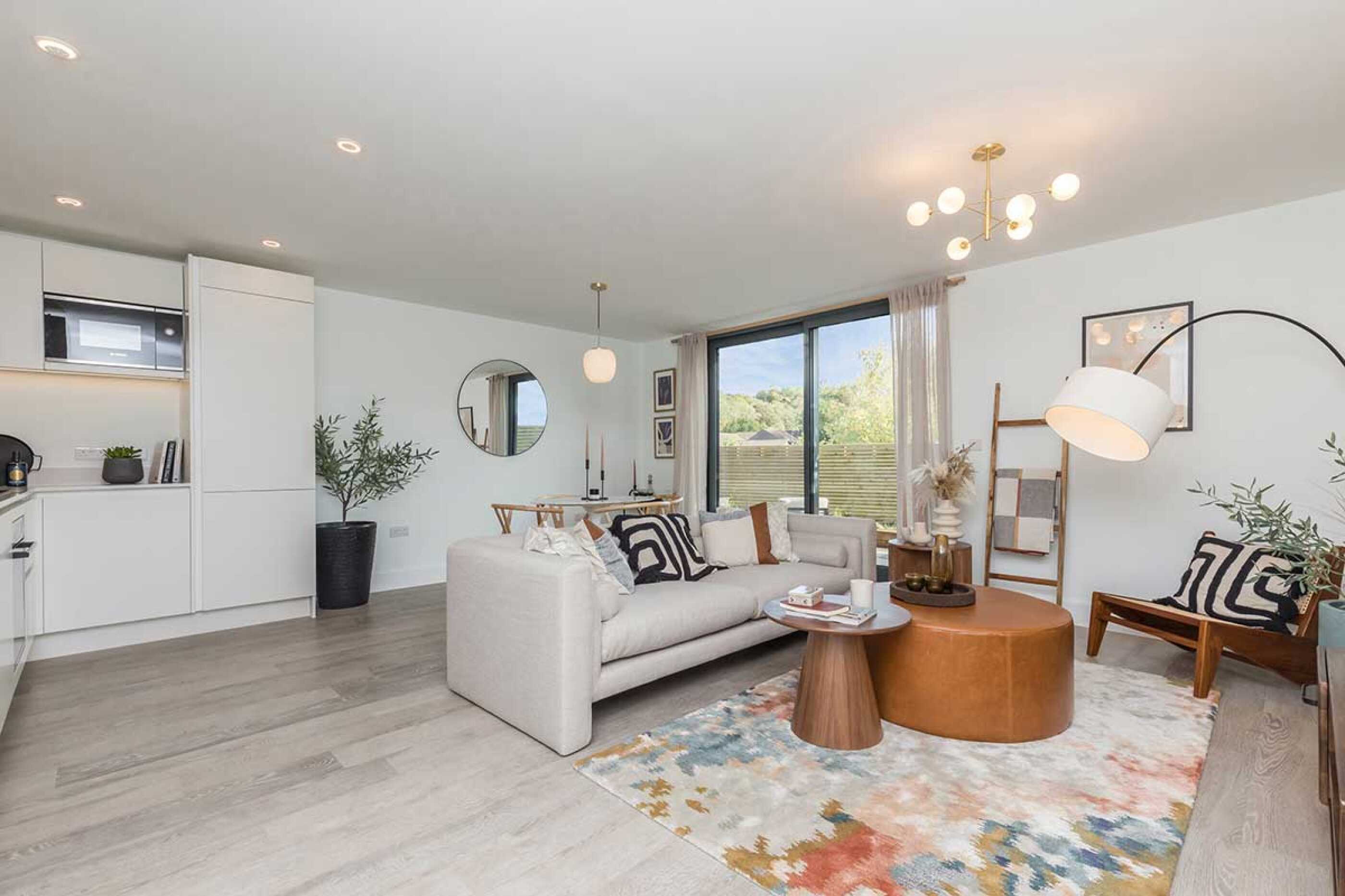 SHOW HOME NOW AVAILABLE
A LUXURY COLLECTION OF 22 HOUSES, 5 PENTHOUSES & 75 APARTMENTS
DOWNLOAD THE BROCHURE
The Design
The designs for the development have evolved having regard to the historical, cultural and built context, stakeholder and public consultation feedback, sound urban design principles, delivering a viable mix of uses, and high quality design. The proposed design will secure a sustainable future for the existing site.
Environment and Sustainability
The landscape and environment has been considered as an integral part of the design process. The development will be a residential and pedestrian biased environment where the car does not dominate. The vehicle speeds are controlled by the use of planting and material change enhancing the 'homezone' environment. In key locations space has been exploited to create both doorstep play spaces and wildlife habitat zones. However the green theme is evident throughout the scheme, which encourages wildlife throughout the site.
Take a tour of Southdowns Park
Welcome to Lewes
Lewes is famous for its beautiful Norman Castle, which towers over the High Street along with Anne of Cleves House, part of the annulment settlement for Queen Anne from Henry VIII.
Lewes is home to a wealth of creative industries and the vibrant patronage of the arts can be felt through the character of its lanes and twittens, as you wander through the town.
Have a pint of Harvey's, the local brew, and take in some music in one of the many friendly pubs in the area.
Location
Sounthdowns Road, Lewes, East Sussex, BN7 2XZ
Great Train Links
Lewes to Brighton - 16 minutes
Lewes to London Victoria - 65 minutes
Lewes to Gatwick - 31 minutes
Lewes to Haywards Heath - 16 minutes
Lewes to Seaford - 17 minutes
Lewes to Eastbourne - 20 minutes
A Development By River Oaks Homes
River Oaks Homes is renowned for its bespoke high-end homes and apartments throughout the southeast. Founded in 1995 with the intent to develop a series of properties suited to modern living, River Oaks Homes has grown to become one of the top property companies in the southeast for a small developer, with new developments currently underway alongside its existing venues in Brighton, East Sussex and Kent. 
VISIT THE WEBSITE
Please Note: The external CGI images are designed to give an idea of how the building is expected to look when finished. CGI enhanced in order to show how we expect certain areas to look, details are subject to change so, any perspective purchaser should arrange a viewing prior to making an offer.